Announcement
9 Apr, 2020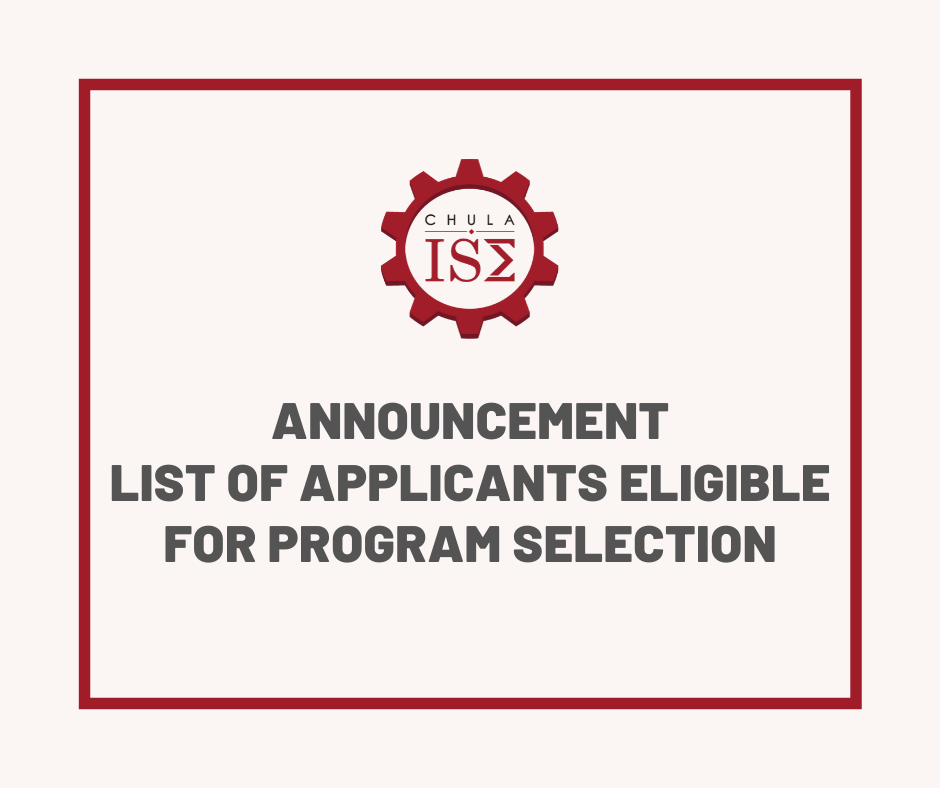 - In addition, the applicants must report via Video conference using Microsoft Teams to confirm their program selection on April 17, 2020, from 09:00 – 16:00. Each applicant will be assigned to a specific timeslot in either Morning section (09:00-12:00) or Afternoon section (13:00-16:00). However, all applicants of each section must standby and wait in the online waiting room in the Microsoft Teams since the beginning of their section (09:00 or 13:00) until their queue arrives.

- An invitation link to ISE Program Selection Team in the Microsoft Teams and the applicant's program selection manual will be sent via email to each applicant. Besides, the staff will invite all applicants eligible to select program to LINE GROUP ISE Program Selection 2020.
In case of absence from the online waiting room (Microsoft Teams) during the standby period when your queue is called for the online video conference, ISE reserves the right to skip to the next ranked candidate.

- Failure to complete the program selection or to report to ISE Admission Committee via Microsoft Teams for program confirmation will result in forfeiting the application.
Remark:
All students interested in applying for undergraduate admission to Chulalongkorn University for the academic year 2020
must register in the TCAS system before applying to any program.
Students can register at
https://www.mytcas.com/.