Payment for summer session of academic year 2017
10 May, 2018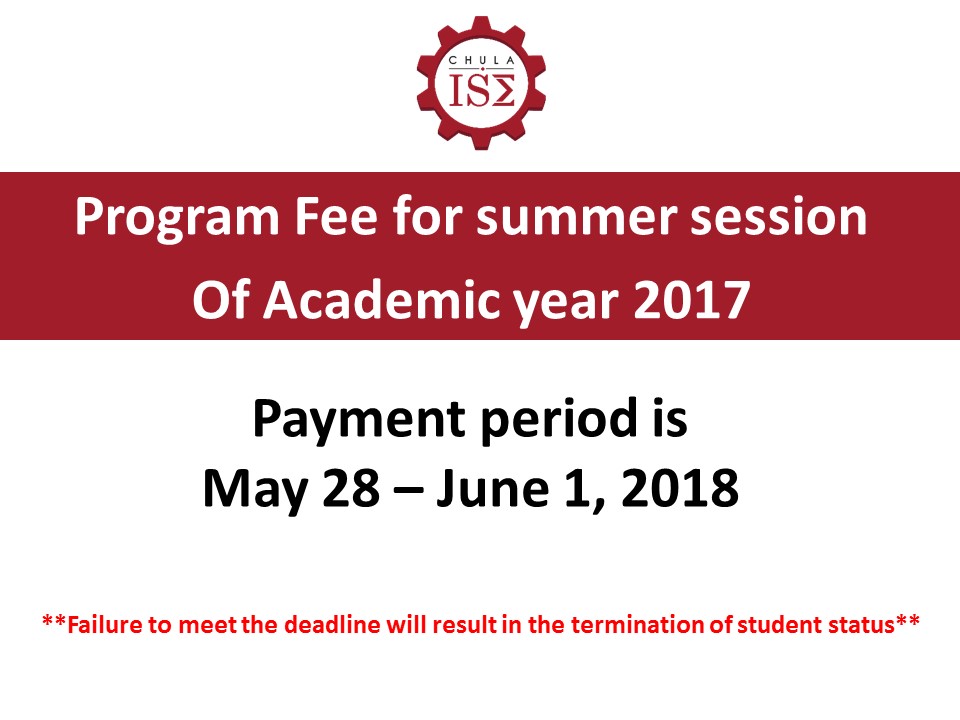 Instructions
1. Download Bill Payment Form for program fee payment.
2. Printout the form and complete the form with your personal information.
3. The following information in needed.
- DATE
- Name—Your first and last name.
- ID NO/Cust. No.—Your Student ID number
- Deposit by and Phone Number
4. Bring the completed form to any Siam Commercial Bank to make a payment, adding 15 – baht for bank service charge.
5. Bring the bottom pass to ISE for your receipt of the form back to ISE for your receipt.
6. You must make a payment between May 28 - June 1, 2018

Download
1.​For Internship Student (Thai)
2. For Internship Student (Foreign)
3. For Student (Thai)
​4. For Student (Foreign)


For Summer school Payment please click here >> http://www.ise.eng.chula.ac.th/news/detail?id=1033&gid=1-008-002-001